TEST YOUR SURVIVAL SKILLS
Duration: 9h30 till 16h00 Price: adults 15€ children 10€
Scenario
The Earth was hit by a meteorite and only an area of 100 hectares escaped intact.
Using your skills you will be expected to find shelter, water, start a camp fire…
(The Organisers are never far away to advise and help.)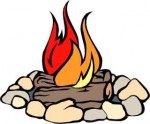 Activities
This is an excuse for a great day out for you and your family and a very useful introduction to survival basics.
Get close to nature – most common birds, wild animals, plants, mushrooms and insects – are they edible?
Develop your geographical orientation skills – a treasure trail will take you to springs and stone huts.
Try to cook a simple meal on the camp fire – that is if we manage to start one…
(We will provide basic ingredients for the meals but there are plenty of edible things around if you can find them.)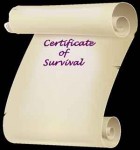 Certificate
At the end of the day we will issue a Survival Certificate based on a quiz and your proven skills, showing, as a percentage, your chances of survival … 
Recommended
Outdoor clothing and comfortable walking shoes. Insect repellent.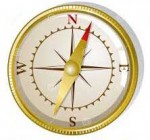 Rules
The Organiser's recommendations should be followed or at least considered. In case of dispute the organiser's ruling is final.